Welcome to the Housing Resource Center of Monterey County!
COVID-19 Emergency Rental Assistance Program
Find out how to qualify for this Monterey County program here.
MC GIVES! 2020 was a success
Thank you for becoming a donor and supporting the Housing Resource Center!
We raised $15,030.00 but the impacts of COVID-19 are far from over. The need for housing support in the community continues to grow and we need funding to meet that need. Your support extends hotel stays for homeless clients, and, increase rental support for clients that have lost their jobs, experienced a decrease in wages, or are struggling to find employment.
Thank you for helping meet our goals!
The mission of the Housing Resource Center (HRC) of Monterey County is to provide a continuum of housing resources for homeless prevention and affordable housing opportunities. HRC fosters community stability, stronger communities, and personal economic empowerment through education, advocacy, counseling and services.
The Housing Resource Center of Monterey County (HRC) is an independent non-profit housing resource agency. We provide resources for emergency rental assistance and first time home buyer education. For almost forty years, HRC has helped thousands of residents of our community attain and retain one of life's basic needs: safe, affordable housing.
Why should the community support us?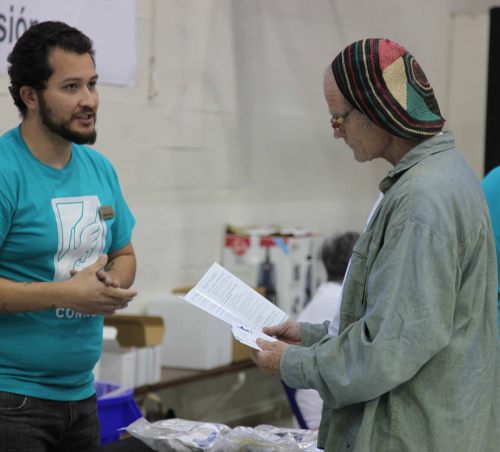 Our agency has been a staple in our community since the early 1980's. The names may have changed, but the mission remained the same. We have been advocating for affordable and attainable housing for all who need or request it. We recognize that each community member may be at a different housing phase; some are homeless and need a place to rent, some are at risk of becoming homeless, and some are renters who are looking to purchase a home for the first time. No matter the phase you are in, knowing where to go and who to speak can be rather daunting. With HRC, you know that for as long as you have been supporting us, we also strive to support you in all your housing endeavors.